Using an acrylic mirror as opposed to glass, is quickly becoming the go to solution for DIY mirror jobs in homes and businesses. Mirrored acrylic is lightweight and much more shatter resistant than glass, making it safer and easier to maneuver. It can also be easily cut with many common wood cutting tools... Check out this blog post for tips on cutting acrylic.
Acrylic Mirror - More Facts
Perfect for use in areas where health and safety is a concern due to its impact resistance.
Has easy to clean surfaces, that are less likely to stain or smear.
Popular for use in areas such as gyms, horse stables, dance studios, schools and public areas, where impact may be a risk and attention to public safety is required.
UV resistant
Strong and durable.
Lighter and much cheaper for shipping and handling.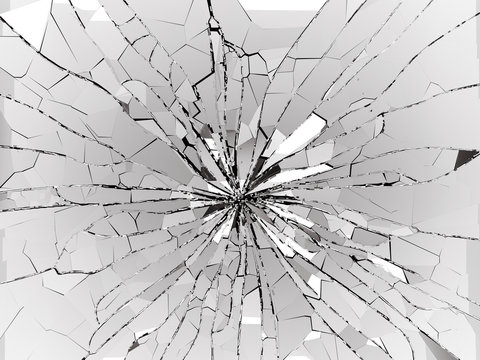 Glass Mirror
Glass is more weather resistant and will not warp due to the elements.
It is a much more rigid material, which makes it heavier and more likely to shatter.
Most decorative mirrors purchased at retail level are glass based on their true reflection.
Don't forget about that bad luck from breaking a glass mirror! (lol)
Key Differences
Acrylic is not as rigid as glass.
Acrylic may absorb moisture if used outside, so use glass or aluminum composite mirror instead.
Acrylic mirror is much lighter than glass, making it easier to move around and putting less pressure on the surface you attach it to than glass.
Glass is heavier than acrylic, so not as versatile or easy to mount and more expensive to ship, therefore more expensive.
Acrylic mirror is more prone to warping when being fixed whereas glass will not. If you still wish to use acrylic, ensure that you securely mount it onto a flat surface to avoid this.
Glass has more issues with drilling holes, creating the risk of splintering or shattering.
The benefits of using acrylic mirror far outweigh those of using traditional glass. It is less problematic when being cut to size, easier to install and is safer when in position, particularly if it's in a public area.
DistinctAndUnique has several different options for mirrored acrylic sheets, with a size option for any project. Browse our category to find one that suits you today.
All acrylic mirror materials qualify for free shipping on our website.